Social-emotional skills are invaluable for our kids, at school and in life. Skills like recognizing and managing emotions, controlling impulses, communicating effectively, and working with others have a positive effect on overall well-being. And the good news is you don't need a specialized curriculum to do the job. Here are 38 simple ways to integrate social-emotional learning activities in your classroom every day.
1. Start each day with an emotions check-in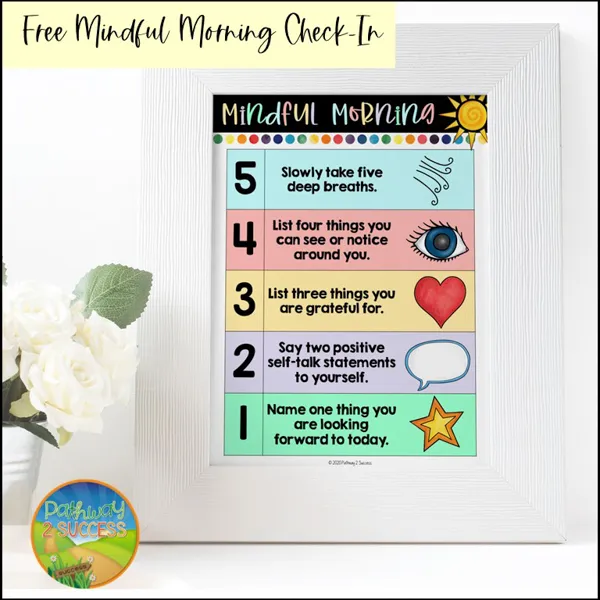 Source: Pathway 2 Success
Set the tone for each day mindfully. According to special educator Kristina Scully, "Integrating a daily emotions check-in gives time and space for every learner to share their feelings." For more ideas, read her Daily Emotions Check-In Ideas.
2. Use emojis to help kids identify their emotions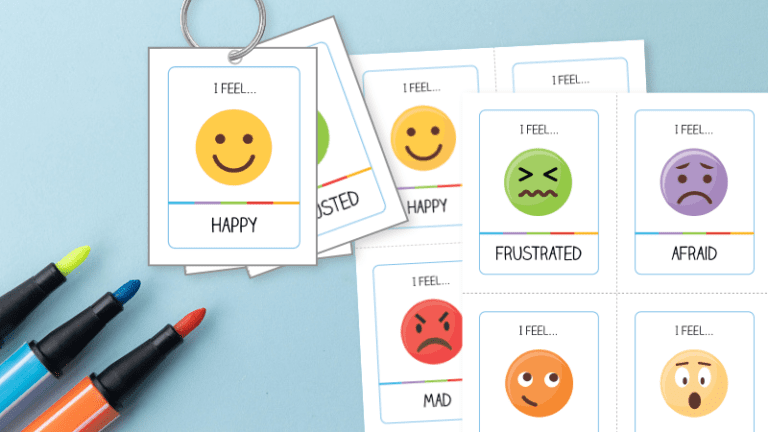 Noticing, naming, understanding, and sharing emotions is a big part of social-emotional learning for little ones. These free printable emoji cards from Sanford fit are a great way to teach and keep your kids engaged.
3. Use story time for teachable moments
Read-alouds are the perfect tool for exploring social-emotional themes with your class. Plus, they are one of the easiest ways to implement social-emotional learning activities into your daily schedule. And read-alouds aren't just for little kids either—there are tons of gorgeous picture books with complex themes and vocabulary that older kids will love too. Here are 50 must-have picture books to teach social-emotional skills.
4. Do lots of partner activities
Source: 2B's Black and White Super Stars
Give kids lots of opportunities to work with partners. Working with a partner helps kids learn to cooperate and builds community in your classroom. Alternate between strategically assigning partnerships and allowing kids to make their own choices.
5. Teach kids how to work in a group
Being able to work in a group setting is an important life skill. Students will learn how to negotiate with others, develop leadership skills, and figure out their own strengths so they can best contribute to the group. Click here for tips to make group work more productive.
6. Use an SEL curriculum
It helps to be systematic when it comes to teaching social-emotional skills, and a research-backed curriculum can help you cover the skills your students need the most. Many SEL curricula are designed to teach topics such as communication, teamwork, and self-regulation in just a few minutes a day, and in combination with the academic subjects you're already teaching. Check out the options available from HMH as one example.
7. Nurture a culture of kindness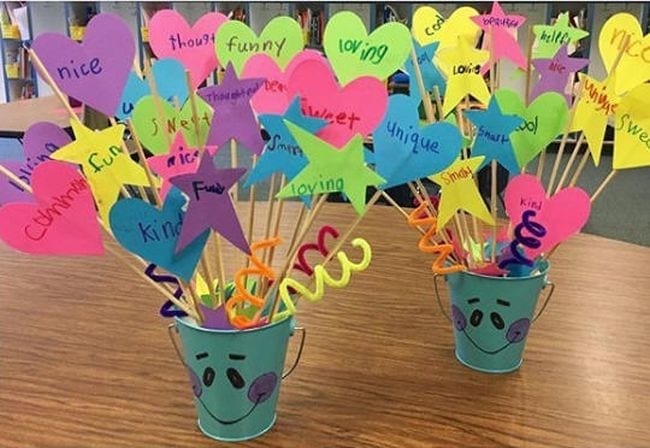 Source: Miss Education
At the beginning of the year, read Have You Filled a Bucket Today?, a story about the power of kind words. Then, create your own bucket for the classroom. Get a small tin bucket from a craft store and cut 3-by-3-inch pieces out of card stock. Kids can write messages of kindness, appreciation, and love on the cards throughout the week to fill up the bucket. At the end of each week, spend a few minutes sharing these notes of encouragement to end the week on a positive note. Here are 25 bucket-filler ideas.
8. Practice role-play
Sometimes you have to put yourself in someone else's shoes to truly understand a situation. Taking some time to help kids practice what to do in tricky or troubling situations that show up in your classroom creates the type of social-emotional learning activities that help kids develop empathy and understand other people's feelings. For example, it's a great strategy to use when discussing bullying. Print these free character role-playing cards.
9. Build their social-emotional vocabulary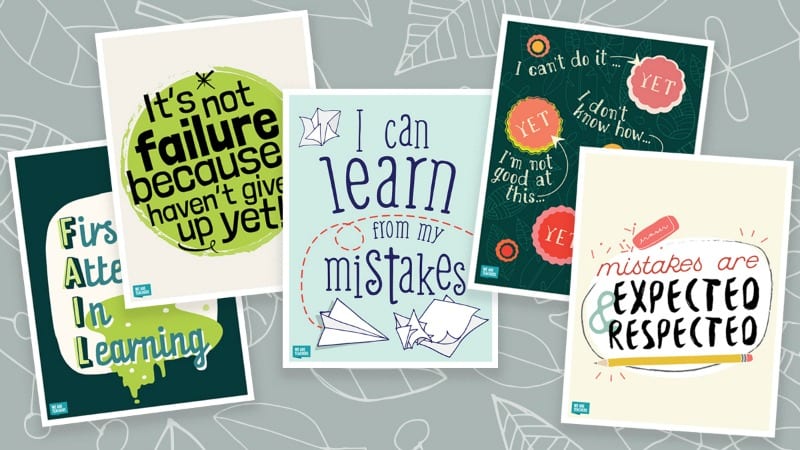 Here are five fun classroom posters to help you nurture growth mindset in your classroom. Seeing them posted in the classroom will be a reminder to support resilience and develop positive self-talk strategies.
10. Make space for reflective writing
Give your student time to free-write in their journals. Put on quiet music. Dim the lights. Make writing time a quiet, soothing break from busyness that your students can look forward to. For reluctant starters, you can provide a menu of optional prompts. Here are 50 Creative Writing Prompts for Third Graders. For more, search our WeAreTeachers site for writing prompts perfect for every grade level.
11. Teach decision-making skills
Learning to make responsible decisions is an ongoing process for students. Carefully weighing options and considering consequences takes a lot of trial and error, from teaching them the steps and giving them lots of practice to asking questions and setting goals. Here are 5 Ways To Improve Young Children's Decision Making.
12. Set up a calm-down corner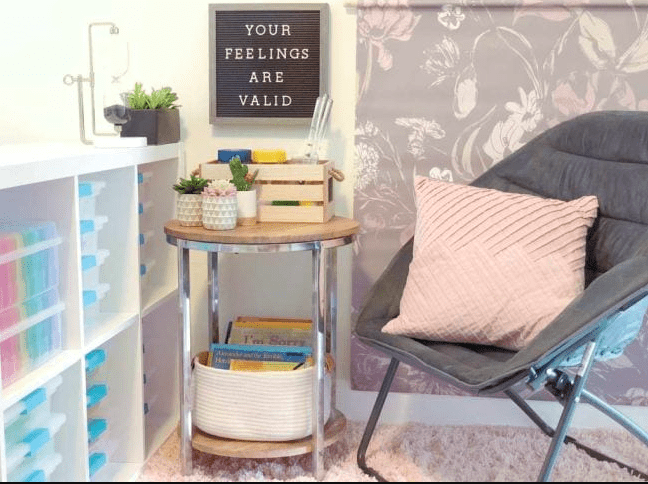 Source: Jillian Starr Teaching
Create a special place in your classroom for kids to take a break when they are upset or angry or need to calm themselves. This space should have a peaceful atmosphere and might include comfy pillows to sit on, noise-canceling headphones, journaling materials, calming images, and/or books about peace.
13. Allow for talk time
Simply talking is one of the most effective social-emotional learning activities. Give your students a lot of opportunities—both structured and unstructured—to talk to one another during the course of the day. Bouncing ideas off of one another or figuring out problems with a little give-and-take will help your students build understanding and confidence. When your class is cracking up and getting wiggly, taking a five-minute chat break is a great way to hit the reset button. Try these free Discussion Starter cards.
14. Teach kids how to manage conflict with peer mediation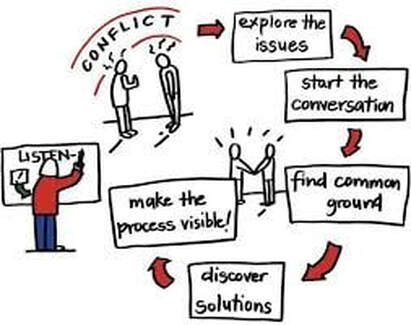 Source: Midway Mediation
Peer mediation is a problem-solving process that helps students involved in a dispute meet in a private, safe, and confidential setting to work out problems with the help of a student mediator. Here is one step-by-step guide.
15. Teach students to monitor their own progress
Make personal goal-setting (academic, emotional, social, etc.) a regular activity with your students. It will strengthen their intrapersonal skills and give them ownership of their own learning. Help them develop the habit of revisiting and adjusting their goals often to monitor progress. Am I meeting my goals? What do I need to work on next? How do I want to grow? Download this free goal-setting kit.
16. Use anchor charts to teach social-emotional skills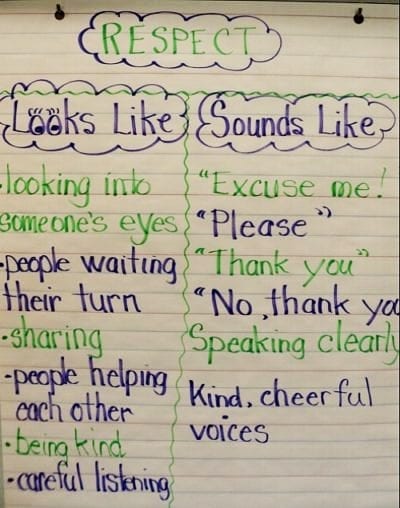 Source: One Less Headache
You can create anchor charts with your class about many different topics, from "Owning Your Learning" to "What Does Respect Look Like?" and "Be a Problem-Solver." Check out the WeAreTeachers classroom-management anchor charts Pinterest board for many more ideas.
17. Create "I am" self-portraits
Reflecting on what makes them special enhances children's self-awareness. Ask your students to make a list of the character traits that make them unique, traits that they are proud of. Next, have them draw an outline of the profile of their face, and inside of the outline, have them write out their powerful statements.
18. Build community with teams
Consider an alternative seating arrangement that allows kids to sit in teams. Let each team create an original name, motto, and flag. This is a great way for students to feel a sense of belonging, and it encourages collaboration and cooperation. Change up teams every 6 to 12 weeks.
19. Play games to build community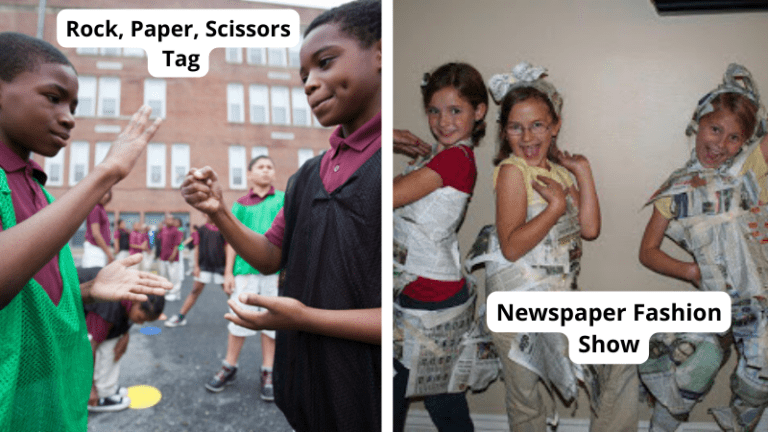 Cooperative-learning games can promote social and relationship skills. There are tons of SEL resources out there including activities to play in your classroom. Here are 38 awesome team-building games and activities.
20. Cultivate friendship
Friendship comes easy for some kids; others may need a little coaching to be a good friend. There are lots of ways to cultivate friendship in the classroom, but one of our favorite methods is with videos. Here are 12 of our favorite videos for teaching kids about friendship.
21. Build self-esteem with paper beads
Ask your students to think about what makes them special and strong. Hand out several long strips of colored paper to each student. Then, instruct them to write a positive sentence about themselves on each strip. Next, have them tightly roll each strip of paper around a pencil and secure the strip together with tape at the end. Once they have created a handful of positive rolled paper beads, students can string them together with yarn to create a necklace or bracelet to remind them of how unique they are.
22. Set up a shout-out board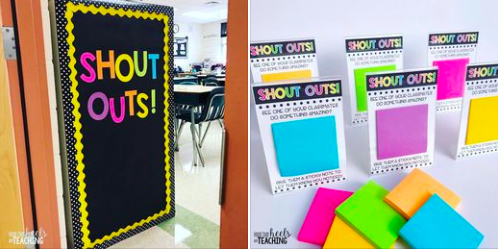 Source: Head Over Heels for Teaching
Teacher Joanne Miller recommends a shout-out board as a guaranteed way to build community. "Any improved behavior, an act of kindness, progress on a goal," she says, "anything students think should be SHOUTED OUT to make their classmate feel good about the choices, actions, and risks they're taking in our class should be celebrated."
23. Buddy up with an older or younger class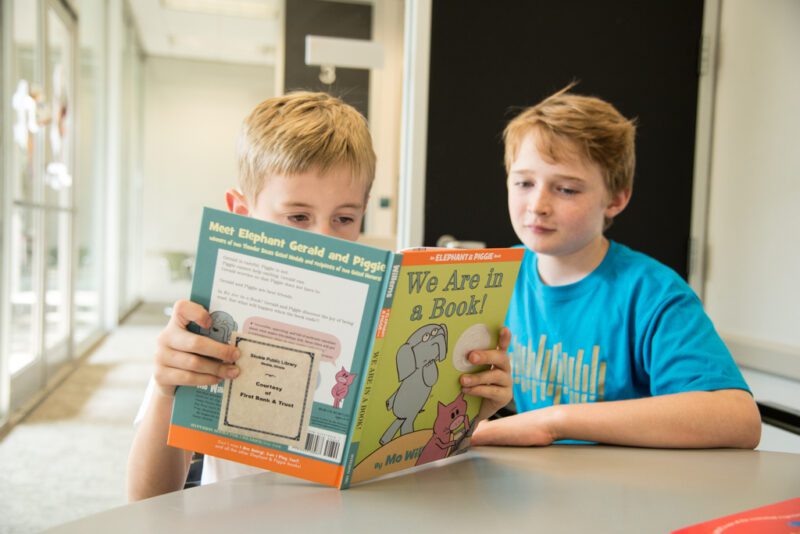 Source: ALA
Having a special connection with another class is a great way to build positive ongoing relationships in your school community. Kids are always amazed at how easy it is to find common ground with younger or older students. The big kids feel important, and the little kids feel special. For how-tos, check out The Power of Buddy Classrooms: 19 Ideas.
24. Encourage "helping hands"
Learning to care about the needs of others is a critical social-emotional skill. Try this fun activity: Have students trace or draw their own hands. In each hand, have them brainstorm ideas for what their helpful hands can do for others.
25. Learn what works for other teachers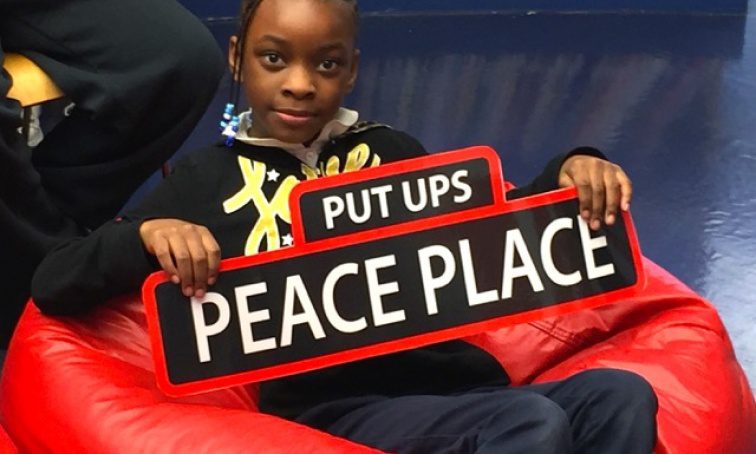 Source: Share My Lesson
What better source for inspiration than other classroom teachers? Check out these 25 SEL activities from Share My Lesson. You'll find self-calming strategies, learn how diversity enriches a community, learn about empathy, and more.
26. Use your L.A. block to teach SEL skills
While SEL may feel like one more thing to squeeze into a time-crunched classroom, it doesn't have to be. Especially if you intentionally pair SEL with activities in your language arts block. Using vocabulary, read-alouds, nonfiction, and more, here are 10 fun ideas to try.
27. Try a little coaching
Creating a caring classroom environment requires a little coaching. One way to start is to teach students to recognize feelings and emotions and learn to manage their moods. This ready-to-use unit has five engaging lessons to get you started.
28. Teach mindfulness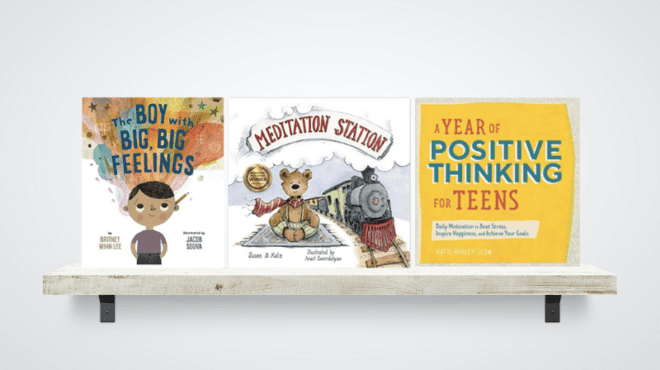 This chaotic year has created a lot of stress and anxiety for our kids. Practicing mindfulness is one activity that may alleviate anxious feelings and help kids further develop their social-emotional awareness. Here are 15 books to teach kids about mindfulness.
29. Create vision boards
A vision board is a collage of images and words that represents one's wishes and goals. It is created to spark inspiration and motivation. Ask your students to brainstorm things they want to accomplish in the future. Encourage them to think in terms of today, next week, next month—even next year. Then, cut images out of magazines, or draw by hand, pictures that represent their goals and interests.
30. Hold class meetings
Make sure all of your students feel heard. Check in frequently to celebrate what is working and address things that need tweaking within your classroom community. Empower all of your students with a voice and a vote to give them ownership of their environment. Try some of these 24 Morning Message Ideas to get your day started on the right track.
31. Encourage expression through art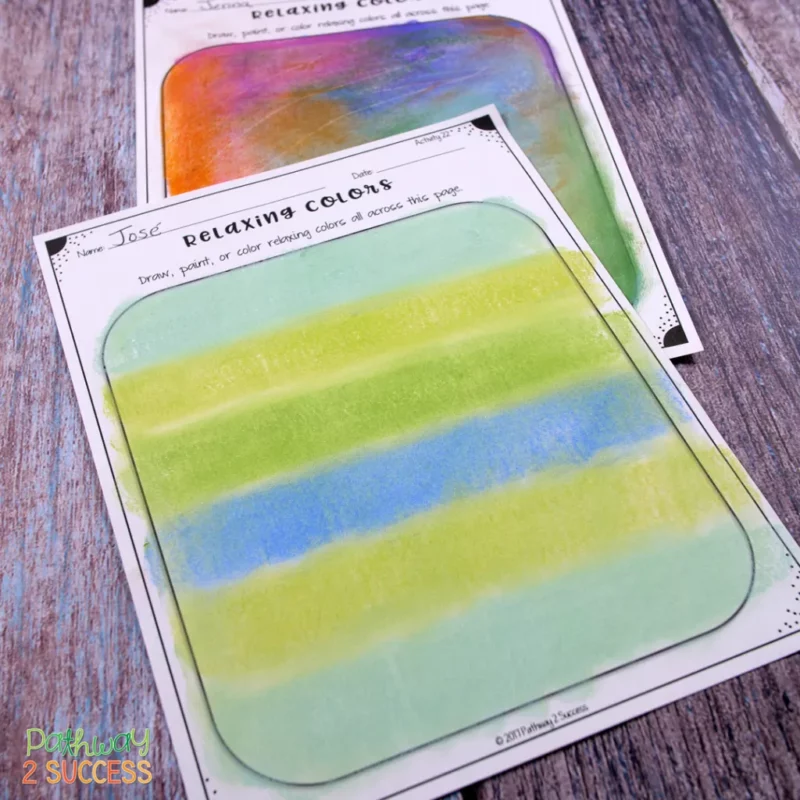 Source: Pathway 2 Success
Sometimes students think and feel things that they can't quite put into words. Art is a great tool to allow them to explore topics from a different perspective. Have them sketch their thoughts and feelings out as a prewriting activity. Create a painting as an interpretation of a piece of music or poetry. Explore color as a source of calming and refocusing.
32. Throw away your stress
This simple activity is one of the most productive social-emotional learning activities for learners of all ages. Ask your students to write down their expectations and insecurities, rip them up, and throw them away. This emotional check-in takes about three minutes. By acknowledging how they are feeling, you'll acknowledge their barriers to learning and create a safe space for your students to overcome them.
33. Teach a calming activity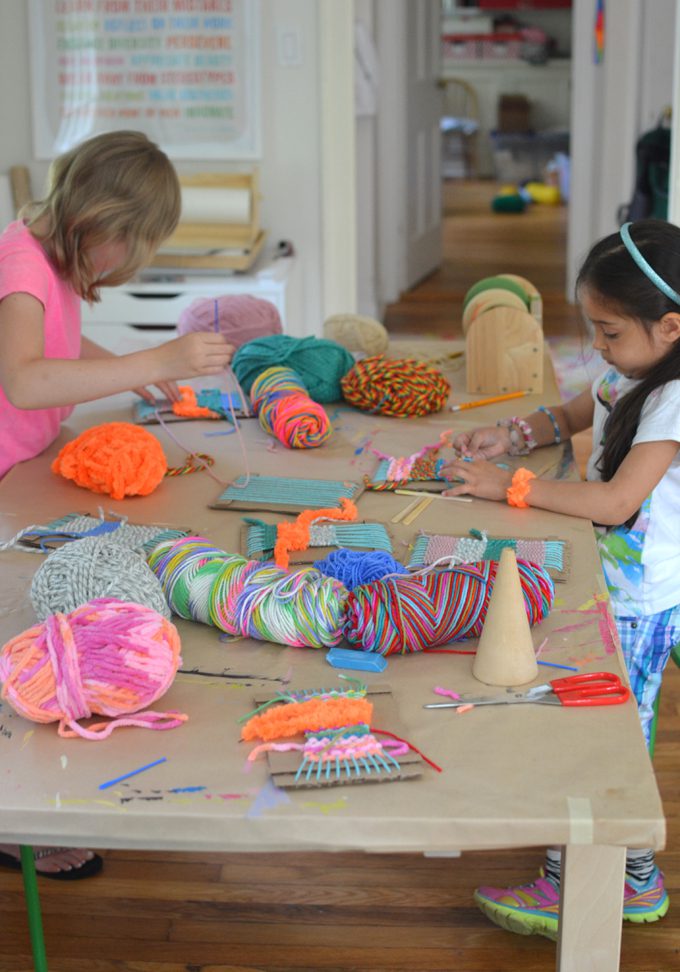 Source: ArtBar
Weaving has a naturally calming effect on students. Have students create weavings with positive self-affirmations written on strips of paper woven together. Or if students are using yarn to weave, encourage them to make connections to the emotions tied to each color they are choosing.
34. Foster deeper connections
Have your students interview each other throughout the year about topics such as cultural background, family traditions, or opinions about a current event. Conducting a formal interview is different than a casual conversation and teaches skills such as focused listening and conversational skills. In addition, learning about their classmates will broaden their perspective as they consider that everyone's background and experience are not necessarily the same as their own.
35. Teach them to work toward a common goal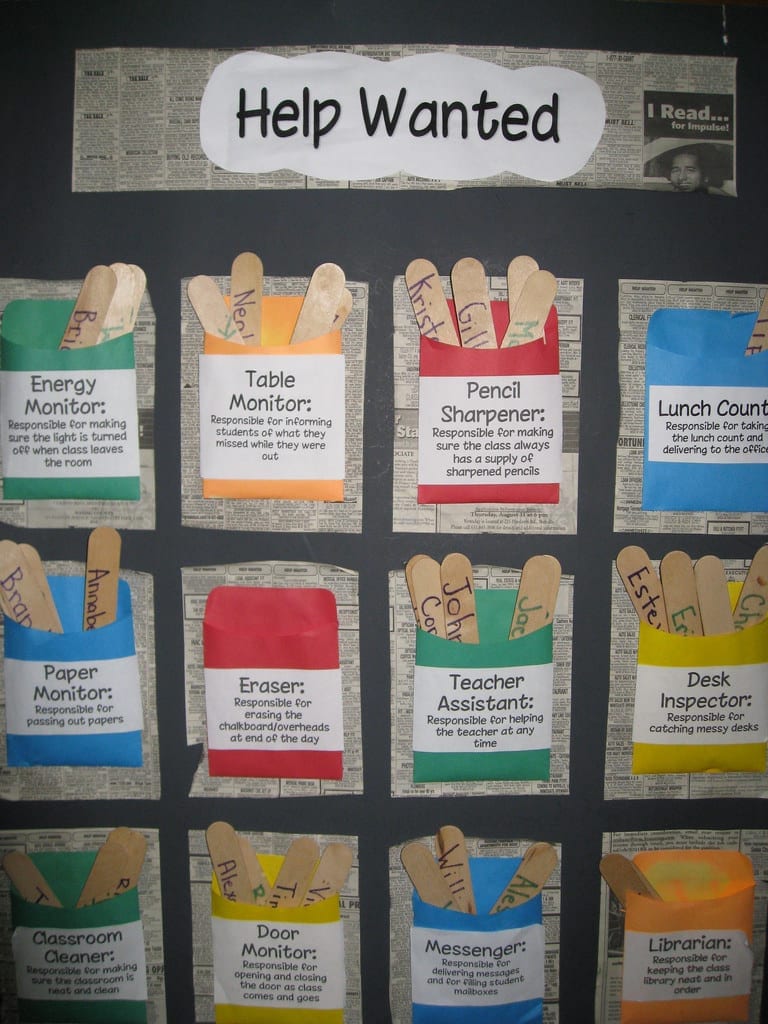 Source: Teaching Excellence
Classroom jobs teach responsibility and give kids ownership of their classroom. Pride in a job well done is a great confidence builder. Plus, a neat and orderly classroom is a better learning environment. Check out our Big List of Classroom Jobs for more ideas.
36. Teach your kids about Zones of Regulation
Sometimes big feelings are hard to manage. Here are 18 awesome social-emotional learning activities that help kids recognize powerful emotions and learn strategies for dealing with them.
37. Teach social-emotional skills to promote equity
When we hear, promote, and lift up all of our students, we create classroom communities where students feel a sense of belonging and safety. And one of the best ways to achieve this is with social-emotional learning activities. Find out how with 5 Ways SEL Can Help Your Class Become a More Inclusive Community.
38. End each day intentionally
The end of the school day can get pretty hectic. However, incorporating simple social-emotional learning activities can help calm the chaos. End each day intentionally by coming together for just a few minutes to reflect on your day together. Check in with how your students are feeling, talk about what went well, read some notes from the kindness bucket, and set some goals for tomorrow.
What are your current go-to social-emotional learning activities? Share in the comments below.